Indiana Catholic Conference (ICC)
The Indiana Catholic Conference (ICC)
The Indiana Catholic Conference (ICC) shares the following legislative social justice focus areas:
We are nearing the halfway point in the 2021 Legislative session, there are two environmental bills that have been moving through the houses: SB389 and SB373.
SB 389
removes protections for wetlands. It is opposed by over 50 organizations, including the ICC. It has passed the Senate and has been referred to the House. Please contact your state representative to voice your opposition to this bill. You may find more information and use the voter voice on ICC's website:
https://www.votervoice.net/INDIANACC/home
.
You may also find additional information about the wetlands bill and its impact on the Hoosier environmental website:
https://www.hecweb.org/bill-watch-2021/
. Note also that HEC is hosting a weeklong Wetlands Action Week, encouraging people to take a picture of an isolated wetland near them and send it to their state rep.

SB373
provides the state to sell carbon credits, using the revenue to purchase forest land and assist our farmers in utilizing sustainable farming practices. This bill passed committee with bipartisan support. Contact your senator to urge them to support this bill. HEC's website gives a good summary of the program:
https://www.hecweb.org/bill-watch-2021/
ICC is also following progress on improved regulation and management of coal ash (for more info on coal ash see
https://www.hecweb.org/issues/environmental-health-justice/coal-ash/
) and with the movement towards renewable energy, especially the bills on net metering. These bills have all been included in a summer study.
Remain aware to be the caring hands of God.
(Use your voice or your writing skills to make a difference.)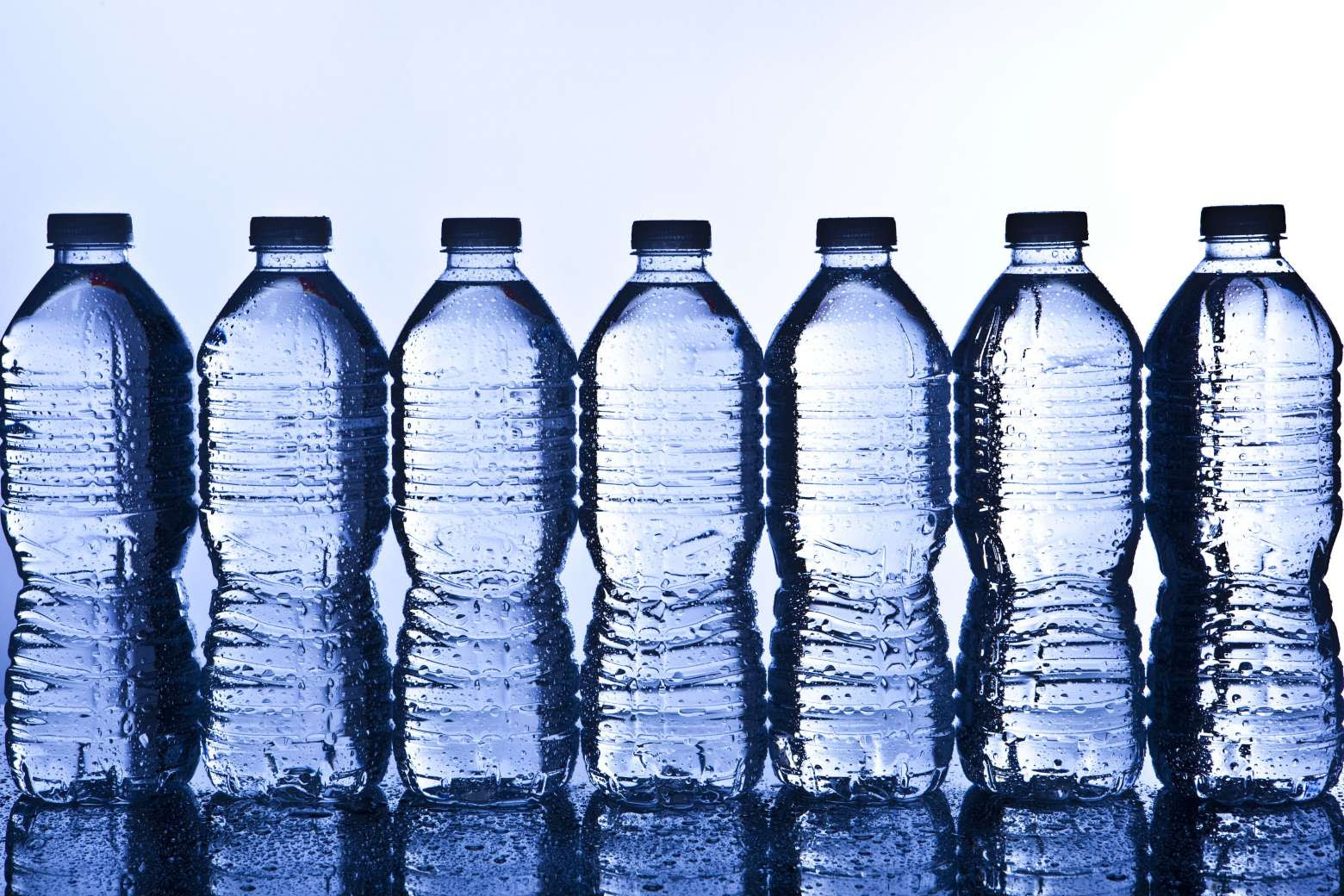 You will have to copy the link and paste it in your menu bar to access WeShare to aid the families in Texas.
We're on God's Time
How are you using the days you have been given by God? Are you aware of the emotions and ways of thinking that need to decrease to allow the spirit of God to increase in your life? It's never to late to stop and discover your path to increased grace.
Name your decrease. Do you anger easily, are you an envious person, do you want what you don't have, do you doubt constantly, do you pick at people just for the fun of it, does your speech reflect man or God, do you snub people you don't care for, do you...? Once you fill in the blank, begin to learn all you can about how to reduce the human tendency.
If your life's choices have allowed "the human" aspect of your life to overpower the divine within; aim to reduce its influence little by little each day. Where are you now? (95% human influence, 5% consistent divine) Wherever you are today, you are in control of the ratio for tomorrow.
Weekly Mass Times
Mass Schedule:
Saturday Vigil 6:00 pm
Sunday 11:00 am
Weekday Mass Schedule:
Monday and Wednesday-Holy Angles Church 8:00 am
Tuesday and Thursday-St. Rita Church 11:00 am
Holy Day Masses will be announced
Reconciliation Saturday By Appointment
Baptism by Appointment
Office Hours
Monday - Thursday 9:00 am - 4:30 pm
Telephone: 317-632-9349
Email Address:
[email protected]
Address
St. Rita Catholic Church
1733 Dr. Andrew J. Brown Avenue
Indianapolis, IN 46202
St. Rita's Mission Statement
St. Rita's Mission Statement
We the parish of St. Rita, a Catholic Community
of Faith are called by the risen Lord to love God
the Father.
We believe that Ministry is the power of the
Holy Spirit, therefore, we encourage, support, and
provide opportunities, so that everyone may
participate in and be recipients of the Church's
Mission Ministry.
We aspire to deepen our understanding of Christ's
Good News and to Serve our neighbor of the Gospel.
We realize the necessity and accept the responsibility
of supporting ourselves as a parish.
We invite everyone to join in celebrating and witnessing
the presence of the risen Lord among us.
Online Giving Link
WeShare On-Line Giving for:
Online Donations
for
Sunday Offering and Second Offering

Please click on the button below



St. Rita Staff
Parish Life Coordinator - Sister Gail Trippett,
CJ Deacon - Deacon Oliver Jackson
DRE/ Youth Director - Anita Bardo
Administrative Assistant - Denise Gavia-Currin
Bookkeeper - Angela Guynn
Music Director - Phyllis Walker
Activity Coordinator - Vivian Hill
Parish Council Chair - Kerry Conwell
Finance Council Chair - Sharon Edwards
Management & Operations - Marty Ray
Website Adminisrrator - Ira Hogan
February 21, 2021
First Sunday of Lent
God said to Noah and to his sons with him:
"See, I am now establishing my covenant with you
and your descendants after you
and with every living creature that was with you:
all the birds, and the various tame and wild animals
that were with you and came out of the ark.
I will establish my covenant with you,
that never again shall all bodily creatures be destroyed
by the waters of a flood;
there shall not be another flood to devastate the earth."
God added:
"This is the sign that I am giving for all ages to come,
of the covenant between me and you
and every living creature with you:
I set my bow in the clouds to serve as a sign
of the covenant between me and the earth.
When I bring clouds over the earth,
and the bow appears in the clouds,
I will recall the covenant I have made
between me and you and all living beings,
so that the waters shall never again become a flood
to destroy all mortal beings."

R. (cf. 10) Your ways, O Lord, are love and truth to those who keep your covenant.
Your ways, O LORD, make known to me;
teach me your paths,
Guide me in your truth and teach me,
for you are God my savior.
R. Your ways, O Lord, are love and truth to those who keep your covenant.
Remember that your compassion, O LORD,
and your love are from of old.
In your kindness remember me,
because of your goodness, O LORD.
R. Your ways, O Lord, are love and truth to those who keep your covenant.
Good and upright is the LORD,
thus he shows sinners the way.
He guides the humble to justice,
and he teaches the humble his way.
R. Your ways, O Lord, are love and truth to those who keep your covenant.

Beloved:
Christ suffered for sins once,
the righteous for the sake of the unrighteous,
that he might lead you to God.
Put to death in the flesh,
he was brought to life in the Spirit.
In it he also went to preach to the spirits in prison,
who had once been disobedient
while God patiently waited in the days of Noah
during the building of the ark,
in which a few persons, eight in all,
were saved through water.
This prefigured baptism, which saves you now.
It is not a removal of dirt from the body
but an appeal to God for a clear conscience,
through the resurrection of Jesus Christ,
who has gone into heaven
and is at the right hand of God,
with angels, authorities, and powers subject to him.
One does not live on bread alone,
but on every word that comes forth from the mouth of God.
The Spirit drove Jesus out into the desert,
and he remained in the desert for forty days,
tempted by Satan.
He was among wild beasts,
and the angels ministered to him.
After John had been arrested,
Jesus came to Galilee proclaiming the gospel of God:
"This is the time of fulfillment.
The kingdom of God is at hand.
Repent, and believe in the gospel."
Black History Month at St. Rita
A. There will be a virtual Prayer Breakfast held on Feb.
20th featuring Deacon Oliver Jackson as the spiritual presenter. The event will take place at 10:00 AM. The flyer is in the attachment. You can join this event via the link:
https://us02web.zoom.us/j/86937306452
B. On February 21st, the youth will host their 3rd Annual Black History Month Youth Led Revival via a ZOOM Link. Our Theme is "LOVE over HATE" It will begin at 2:00 PM. More detailed information will come to you soon. The Middle School & High School are working hard to plan this event for all to join in. Middle & High School Youth Meeting this Sunday (2.7.21) after CCD and before Mass. See you then!
CELEBTATING BLACK HISTORY MONTH
December 4,1906: Seven African American male students attending Cornell University establish the Alpha Phi Alpha fraternity. Serving as "a study and support group for minority students who (face) racial prejudice," it is the first college fraternity for Black men in the U.S.
God is counting on you to be the best you, you can be!
Black Catholic Ministry Update
February 18, 2021
Black Catholic Ministry Update
Pearlette Springer
I have set before you life and death, the blessing and the curse. Choose life, then, that you and your descendants may live, by loving the Lord, your God, heeding his voice, and holding fast to him. –Deuteronomy 30:19-20
Ashes to ashes, dust to dust. Yes, it is that time of year again – Lent. Last year we entered Lent with such enthusiasm with the expectation of celebrating the resurrection in April. Today, for many, the 2020 Lenten Season never ended. In a few weeks, we will hit the one-year mark of face masks and social distance. We will hit the one-year mark of the beginning of isolation, quarantining ourselves to protect others, and the devastation of COVID-19.
So, where do we go from here?
We go forward with God. We go forward with Christ, led by the Holy Spirit.
Have a blessed and reflective Lent!
Attachment
Archbishop Charles C. Thompson – Leadership Briefing
Employment opportunity at University of Notre Dame – Chief Information Security Officer
Forming Just Disciples: Sacramental Life and Catholic Social Teaching. Loyola University New Orleans. Monday, February 22nd at 7pm.
Institute for Black Catholic Studies [Virtual] @ Xavier University in New Orleans. June 28th thru July 16th.
St. Rita Parish
3rd Annual Black History Month Youth-Led [Virtual]Revival. Sunday, February 21st at 2pm https://us02web.zoom.us/j/81270184759?pwd=SXFkNjI3UnMwdmRYdmo5WGNJMllMQT09 Meeting ID: 812 7018 4759 / Passcode: 748328 or Call In at 646 876 9923 US (New York) or 312 626 6799 US (Chicago).
Archdiocese of Indianapolis
"Walking with Christ" podcasts. The podcasts will be uploaded every Tuesday and Thursday of Lent, and can be found by searching for "Walking With Christ" on the Apple Podcast app and Spotify app, or by following the link to SoundCloud at https://soundcloud.com/sean-hussey-904281910.
Institute for Black Catholics
2021 African American Lenten Reflection Series "When You See Me, You See Lent." On each of the 40 days of lent, a new reflection will be added to help strengthen us individually and as a community for our walk with Christ to Calvary and Easter glory. https://www.youtube.com/channel/UChQWPMDVG4_pgeolxsMKdWQ
Thanks!
Pearlette Springer, Coordinator
Archdiocese of Indianapolis – Black Catholic Ministry
Vaya Con Dios – Go With God
Giving What You Can
Sacrificial giving changed my life at St. Rita Catholic Church. After joining various ministries, my giving increased, along with my faith in my Lord and Savior Jesus Christ. His word says, He will take care of my every need and will always be with me. I am not afraid, because God did not give me a Spirit of fear, but of power, love and a sound mind.
He has taught me to use my talent (gifts He gave me) time and offer my treasures without reservation. Won't you please join me in donating to the 2021 United Catholic Appeal? If you do not have a card, you may contact Jane Cooley 317-545-0483, Lisa Saunders, 317-319-5410, Phyllis Carr 317-923-8360 or Denise Curriin at 317-632-9349. Lisa Saunders will have cards after Mass on Sunday.
Proverbs 3:5-6 Trust in the Lord with all your heart, lean not to your own understanding, In all your ways acknowledge Him, and He shall direct your path.
Thank you,
St Rita Stewardship Committee
Choose giving as a way of life!
Coronovirus Update